In 2010, "Support for the Digital World" motivated the gathering of some of the best experts in the field of IT, and the result of this gathering was the establishment of Parseh Life Service Company by capable and experienced managers.
To buy any product, "brand goods" and "after-sales service" are generally two factors that create a sense of confidence in the minds of the audience. Life Service Company has undertaken the support of a collection of the top brands in the digital world to respect different tastes.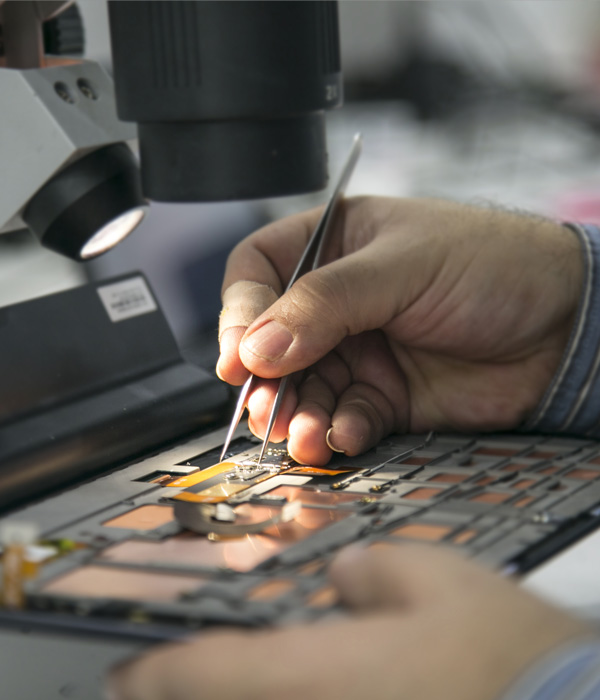 Hard drive recovery and data recovery
Experienced service engineers and specialists of Life Service accept your products from any brand, any kind of defect. They will also be committed to adhering to the principles of fiduciary duty and providing the services you need in the shortest possible time.
There is a cure for any of the problems created with the hard drive, for example, sometimes only physical operations such as hard drive surgery can recover data. But sometimes using an application will return all the valuable information back to you. But the diagnosis and treatment should be left to experts in this field.
So when you encounter this problem, your only action is to call Life Service.
The main motto of Life Service was "Support for the Digital World". We have supported a collection of the most well-known brands in the world by prioritizing the two factors that reassure customers, namely "authenticity of goods" and "authentic after-sales service".
In Life service, warranty and after-sales service is done for a wide range of digital products, including computer parts, tablets, laptops, mobile phones and office machines from reputable brands such as Asus, Casio, ViewSonic, Huawei and other leading manufacturers.
Computer parts warranty
All kinds of computer components such as hard disk, motherboard, graphic card and …
Hard drive recovery and repair
Hard disk recovery and data recovery of external and internal hard disk types
Notebook warranty
Warranty of all kinds of notebooks and tablets from the best brands in the digital world